Disability Pride Month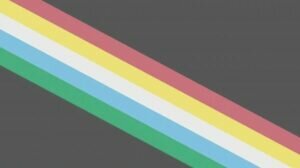 District 207 and each of its schools are celebrating Disability Pride Month in January.
Across the country, Disability Pride Month is typically in July when our schools are not in session. Therefore, as a school community, we will be celebrating in January when students are in classes. Activities and celebrations will focus on education, activism, and pride for ALL abilities by highlighting stories, images, and voices.
While the District is celebrating this month, District 207 is committed to recognizing, embracing, and defending the identities, abilities and voices of our diverse communities throughout the year.
The Disability Pride flag that was created by Ann Magill, with feedback from community members with the following meanings:
The parallel stripes stand for intercommunal solidarity
The color bands are placed diagonally to convey people with disabilities "cutting across" societal barriers.
The black background mourns people with disabilities who have died due to negligence, suicide, rebellion, illness, and eugenics
The red stripe represents: physical disabilities
The gold stripe represents: cognitive and intellectual disabilities
The white stripe represents: non visible and undiagnosed disabilities
The blue stripe represents: psychiatric disabilities
The green stripe represents: sensory disabilities