Holiday Schedule for Free Meal Pick Up
Families will still be able to pick up free meals during the holiday months when our schools run modified schedules. Below is the schedule.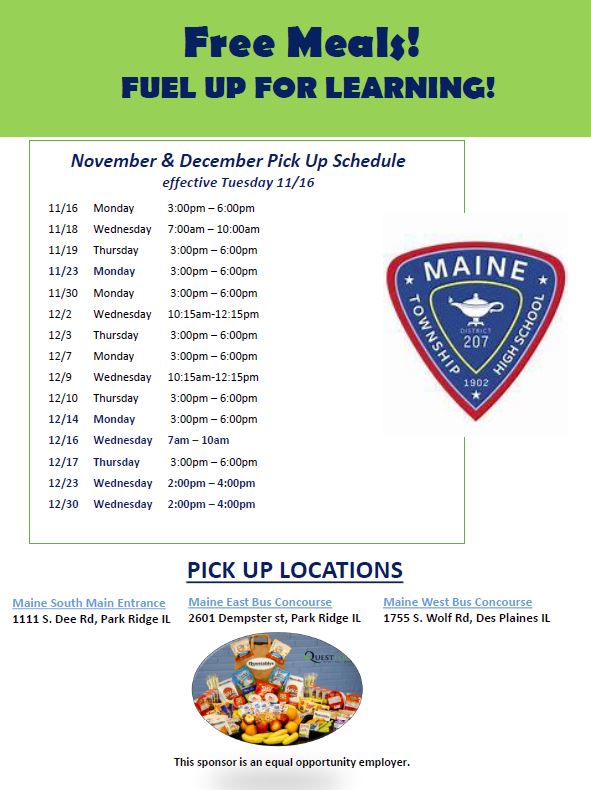 Download the Holiday Distribution Schedule
The regular schedule for meal pickups will occur during the week of Jan. 4, 2021:
Mondays 3-6 p.m.
Wednesdays 7-10 a.m.
Thursdays 3-6 p.m.