Maine West Makes History in History Competition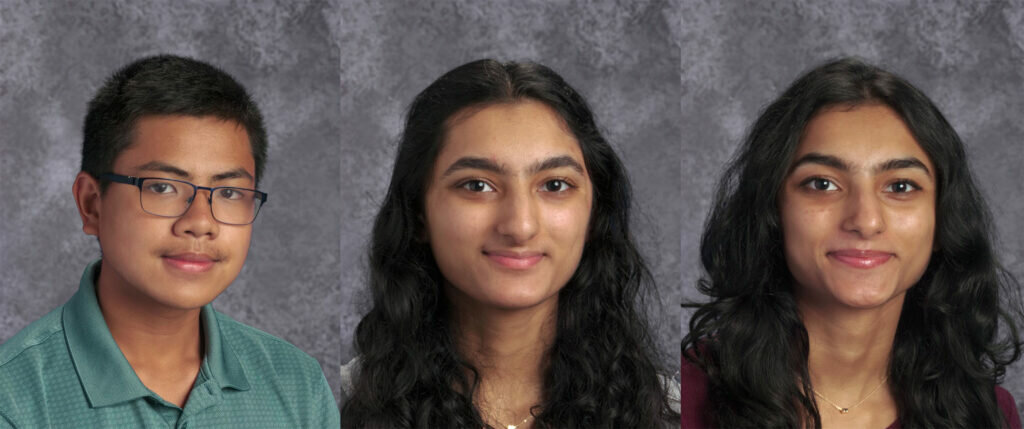 Maine West made history this year … as a part of the National History Day (NHD) Competition.
The school had 20 students qualify for the state competition and among that group three students advanced to the national competition. The number of state qualifiers is a record for the school. The number of national qualifiers ties the previous record of three students for the school.
At the state competition, Maine West had four students qualify for the finals meaning their projects were among the strongest in the state. State finals qualifiers included Anna Tooley for the project titled "Women on the Home Front During World War II" in the individual website category; Daniel Roque for the project titled "Uprising in the Coal Fields the Battle for Blair Mountain" in the individual exhibit category; and Reba Thomas and Riya Thomas for the project titled: "Vashti McCollum: How One Woman Changed Religious Instruction in Public Schools" in the group website category.
Junior Daniel Roque (left), junior Reba Thomas (middle) and junior Riya Thomas (right) advanced to the national competition in June to represent the state of Illinois.
"This is such an honor for all the students who qualified for state," says social science teacher Bryanne Roemer. "Making it to the state level is an amazing accomplishment. Making it to nationals is rare and a testament to the hard work and scholarship the students put into their projects."
After completing a project, students compete in a series of contests beginning at the local level. The top students from all 50 states, D.C., U.S. territories, and international schools are invited to compete in the National Contest. The three that are moving on in the competition will compete against the top projects from each of the 50 states, the territories of the United States and international schools.
NHD is a non-profit organization based in College Park, Maryland, that seeks to improve the teaching and learning of history. The National History Day Contest was established in 1974 and currently engages more than half a million students every year in conducting original research on historical topics of interest. Students present their research as a documentary, exhibit, paper, performance, or website.