Maine West Students Earn Special Honors on National Spanish Exam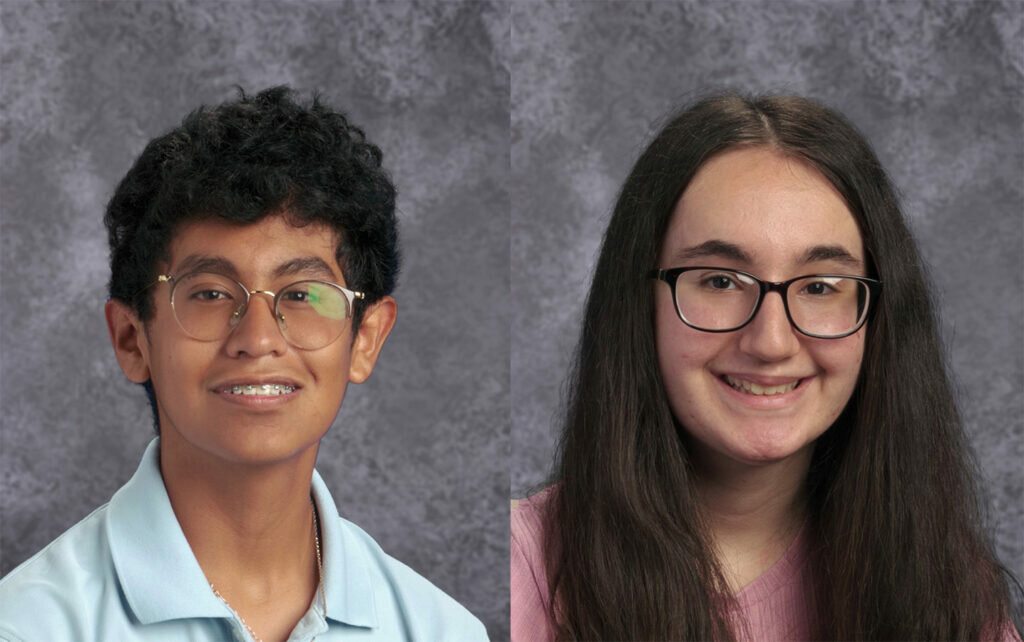 Maine West High School students recently earned special honors in their respective categories on the National Spanish Examination.
Junior Carlos Hernandez (Level 5) and junior Natalie Talia (Level 4) each earned Bronze recognition on the exam. Their scores placed them in the 75th-84th percentile nationwide. Hernandez is picture on the left and Talia is picture on the right.
Each spring, the American Association of Teachers of Spanish and Portuguese sponsors the online, standardized assessment that measures students' literacy skills in the Spanish language.
"Attaining a medal for any student on the National Spanish Examination is prestigious," said Kevin Cessna-Buscemi, National Director of the Exams, "because the exams are the largest of their kind in the United States."
"Language learning, either as a new language or enriching your native tongue, truly has a positive impact, both culturally and academically," says Alan Matan, Department Chair of World Languages and Multilingual Learning at Maine West. "Immersing ourselves in another language influences our perspectives of the world and definitely increases our career opportunities."